You are here
LSX Nordic Investment Congress comes to Stockholm
The LSX (Life Science Executives) Nordic Congress returns to Stockholm for a second annual investment focused meeting. The congress brings together 250 of the hottest biotechs and medtechs in the Nordic region, along with the most active international investors who all have a proven track record of investing in Nordic life science companies.
Taking place at Nasdaq's Stockholm offices on 28-29 August, the LSX meeting has quickly established itself as the leading life science investment meeting in the region. Already attending are representatives from global VCs, institutional investors, angel networks, family offices, retail investors and all major Nordic VCs. Already confirmed are investors from the US, UK, Spain, Belgium, Switzerland and Germany.

Snapshot of confirmed investors:
• Cascara Ventures
• Sofinnova
• MTIP
• SHS
• Sciety
• Astra Zeneca
• MSD
• And 45 more!

Nasdaq Nordic is one of the leading hubs for life sciences in Europe, strengthened further by an active IPO market in the last few years and we're delighted to be working again with Nasdaq as hosts of the congress. But this meeting not only for listed companies. This is the executive strategy, investment and partnering event for companies of all sizes, addressing challenges in their ongoing funding, growth, development and internationalisation.

LSX is more than just a conference company, it's a global network of investors and CxOs and it's these investors who you'll be able to meet via a 1-2-1 meeting platform the the LSX Nordic Congress. With our growing international community of investors and pharma, our aim and mission is to bring investors to the Nordic region and connect Nordic executives with capital and partners, as well as peer-to-peer knowledge exchange.

Confirmed speakers include Guido Oelkers, CEO of SOBI, Søren Møller, Managing Partner at Novo Seeds and Søren Lemonius, General Partner at Sunstone Capital among 30+ others.

Confirmed showcases presentations from:
• Serodus
• Bergen Bio
• Lund Univesity startups
• Particle 3D
• Primex Pharmaceuticals
• Neuvolution
• And 30 more!
You can review the full brochure here, and the 150 strong attendee list is here.

We look forward to meeting you in Stockholm. Please get in touch with me at joe@lsxleaders.com to discuss participation.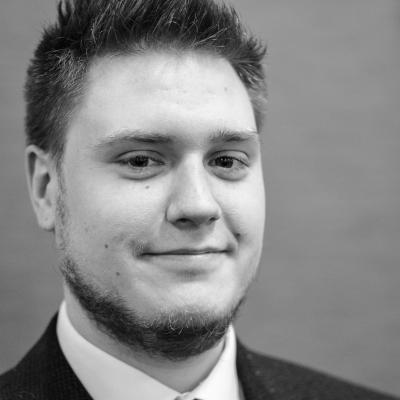 Business Development Manager LSX
2019-05-17