You are here
The MYiHealth conference puts patients at the heart of a digitized world
On September 20-21, it was time for the new MYiHealth conference. This is Digital Health Days in a new suit, with a new name and with an even greater focus on the patient and patient's needs.
Much has happened in the field of digital health (eHealth, Health Tech) in Sweden and the rest of the world since Digital Health Days started in 2013. The good news: it has proven to be possible for start-ups to earn money on digital health products and services. It's not easy though, but it sure is possible. Many of these successful companies use technology in deliver care and care consultations in new ways.
Another observation is that much of the discussion at meetings and conferences is today focusing more on "soft" values. In 2013, there was a strong technology focus, e.g on logging vital health parameters, analyzing large amounts of data and a vision that all individuals would have a health dashboard – like the ones in cars - at home. Technology and using data to prevent diseases, detect symptoms early or managing chronic diseases is still important. However, both Jamie Haywood, founder and CEO of PatientsLikeMe and Jason P Jones, Vice President of Information Support for Care Transformation at Kaiser Permanente (the largest healthcare system in US) talked about what health really means to people and talked about the difficulties of measuring true health.
Health depends on many parameters that are very hard to quantify in traditional measurements and sampling (e.g. blood samples and physical tests). Understanding true health may be more about looking for patterns in behaviors, understanding what individuals want to achieve in life, and the social and environmental context of each person. What does it get to make people thrive? How can these parameters and forces be found and understood? That is one of the big challenges for "data-driven health" right now. To develop products, services and processes together with patients is one crucial component to address these challenges as Sara Riggare and Maria Hägglund (both at Karolinska Institutet) showed brilliantly in a workshop the second day of the conference.
Digital services and eHealth cannot be handled separately from the rest of the healthcare system. They are just useful tools and means to make it easier for people to be healthy. It is rather the processes in healthcare that need to be reformed to make full advantage of the possibilities that digitalization provide. The speakers at MYiHealth did quite well in showing this. I hope that MYiHealth will be renamed MYHealth a few years from now.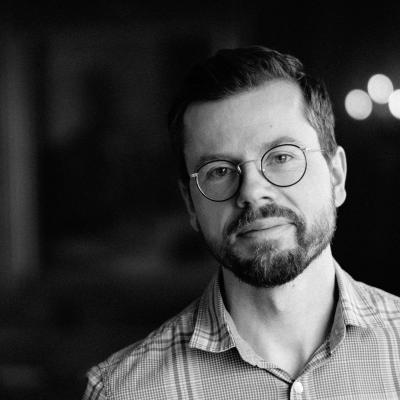 Business Development Manager, Stockholm Science City Foundation, andreas.namslauer@ssci.se
2017-10-16