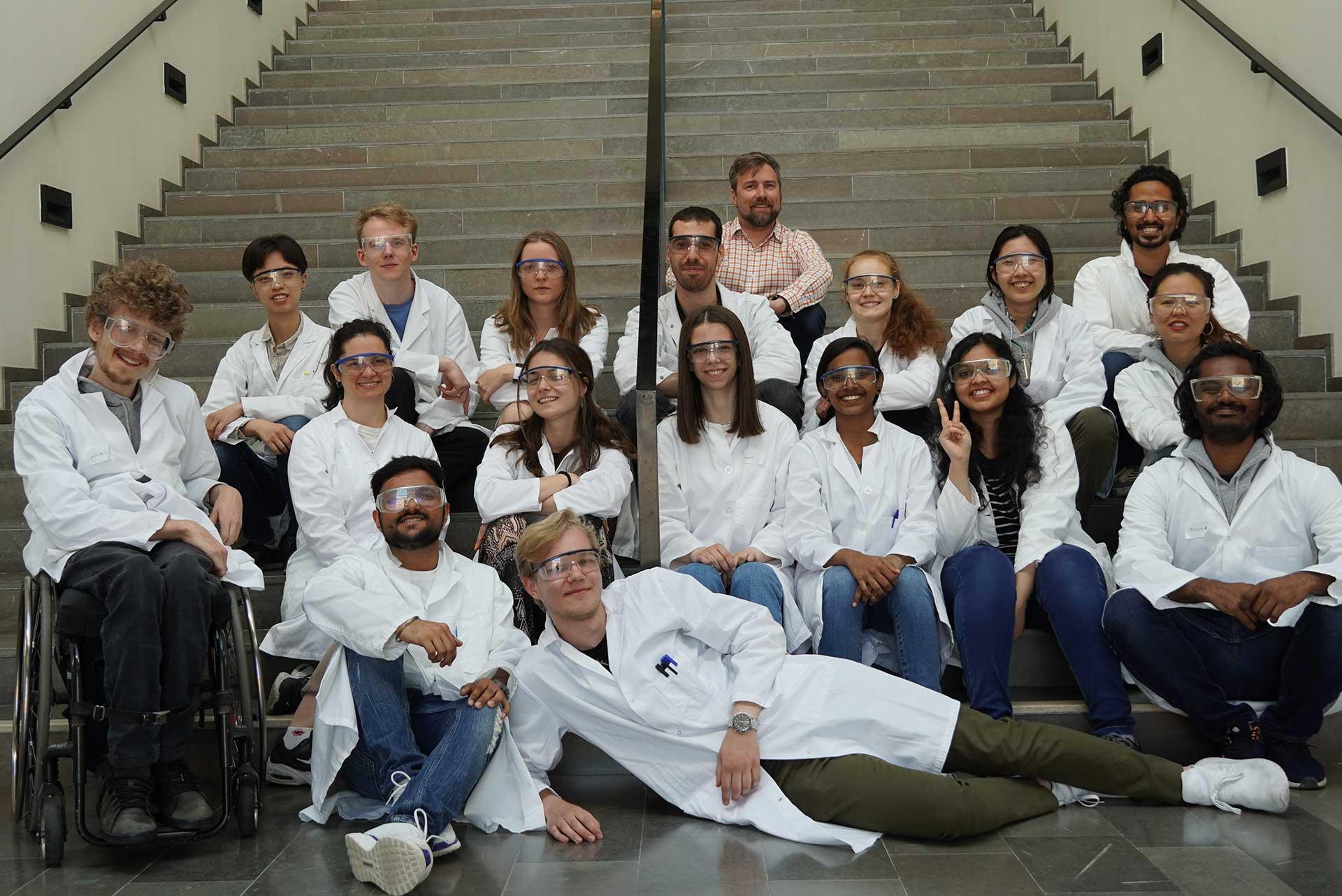 iGEM (International Genetically Engineered Machine) is the largest synthetic biology competition in the world. Multidisciplinary teams are working on designing techniques and building biological devices that will bring novel solutions to everyday problems facing the world.
This year, the Stockholm team consisted of 17 ambitious students from Karolinska Institutet, KTH, Stockholm University and Stockholm School of Economics.  
– We won silver and a nomination for best Inclusivity. We are really happy with the work, and it was fun to present in front of judges and other teams. Our team worked on finding a solution to an autoimmune condition called Pernicious Anemia, explains Joel Tekoniemi, Medical Biotechnology student at KTH as well as Team Leader. 
New therapeutic model 
People suffering from that condition have difficulties absorbing vitamin B12 due to the production of autoantibodies. It can also become serious if left untreated and cause a range of medical issues. Current treatment for pernicious anemia includes delivery of high doses of vitamin B12. Patients are supposed to take injections daily or weekly.  
– With the help of synthetic biology and protein engineering techniques, we worked on developing a new therapeutic model for treatment, thereby tackling this problem, and making life easier for all the patients, says Joel. 
Each team develops their own project and the whole competition is stimulating synthetic biology research and entrepreneurship in biotechnology. iGEM is a year-round project. From February-May it's time to start the team, begin the fundraising, brainstorming ideas and determine the team goals and tasks.  
– It's good learning as well as a social experience and a great way to expand your network, says Xinhe Xing, who was part of the team in 2020, student in Medical Science at Karolinska Institutet.  
"A real nerd party" 
From June-August they build the designs, run experiments and work on their registry pages. October and September consist of producing a team video presentation, filling out judging form and attending the three-day Jamboree in Paris.  
– The Jamboree is a real nerd party, it's superfun, continues Xinhe Xing.  
The iGEM Stockholm team is driven entirely by the team as an extracurricular project. iGEM Stockholm is taking part to the competition since 2015, and the teams have done really well in the contest each year. To apply for the 2023 iGEM Stockholm team, please visit http://sgem.se/join-igem/ and fill out the form.  
The final application deadline for the team leader position is December 1st 23:59 2022.  
Team member applications will be open until January 9th 23:59 2023.  
For any questions, please email sgem@igem.se or send a message through social media (Facebook and Instagram). All the teams are encouraged to collaborate with leaders in the industry and with each other, for the exchange of knowledge and skills.